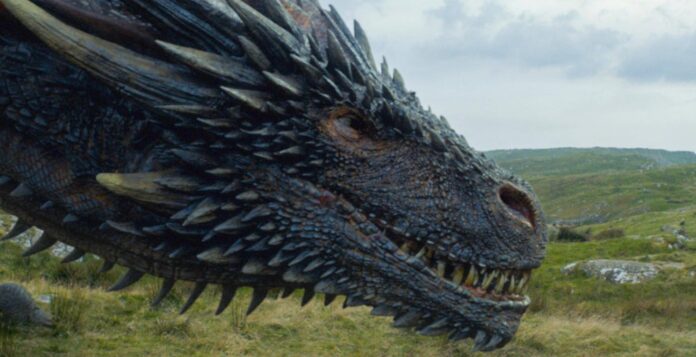 Le riprese di Home of the Dragon, spin off di Sport of Thrones, ambientato circa trecento anni prima rispetto agli eventi narrati nell'amata serie HBO, sono attualmente in corso (qui alcune foto dal set). La trama, come noto, racconterà la storia dei Targaryen, una delle famiglie nobiliari più importanti e affascinanti di tutta Westeros. Nelle ultime ore, a creare hype attorno alla serie, è arrivato niente meno che George R.R. Martin, autore dei romanzi dai quali la storia è tratta, che ha dato alcune anticipazioni su quanto vedremo nello present.
Ho sempre pensato che questa fosse una bella storia, mi piace, quindi non vedo l'ora di vederla prendere vita sullo schermo – ha spiegato lo scrittore al podcast  The Stuff Goals Are Made Of. E, naturalmente, non vedo l'ora che arrivino i draghi! Ovviamente, io amo i draghi.
Ne avevamo tre in Sport of Thrones, ma ora ne abbiamo 17. E si spera che ognuno di loro abbia le proprie personalità, saranno immediatamente riconoscibili quando li vedrai, per i colori e tutto il resto. Perché i draghi hanno personalità nei libri, e sarà fantastico vederli prendere vita. Con i cavalcatori di draghi. È tutto piuttosto figo.
I protagonisti di Home of The Dragon, che interpreteranno Damon e Rhaenyra Targaryen saranno Matt Smith ed Emma D'Arcy. Accanto a loro nel solid ci saranno anche Paddy Considine nel ruolo di Re Viserys Targaryen, Olivia Cooke che sarà Alicent Hightower e Rhys Ifans che interpreterà Otto Hightower. Oltre a loro Sonoya Mizuno, Steve Toussaint, Eve Finest e Fabien Franke.
La serie, come detto, è attualmente in produzione con Ryan Condal e Miguel Sapochnik come showrunner e non arriverà sugli schermi prima del prossimo anno.
Che ne pensate di queste parole di George R.R. Martin? Siete curiosi di conoscere questa nuova storia ambientata a Westeros? Ditecelo nei commenti.